Read iris
is an OCR solution designed for the private and professional users which Converts your documents into any other format and then available for download in a single click. Read iris convert any text from paper document, image or PDF file into editable and searchable digital text like; Word, Excel, PDF etc.
With
IRIS applications
, you can improve your productivity and save your time when converting a paper document, PDF or image file into any digital file format that you can edit,store and share in the Cloud very easily.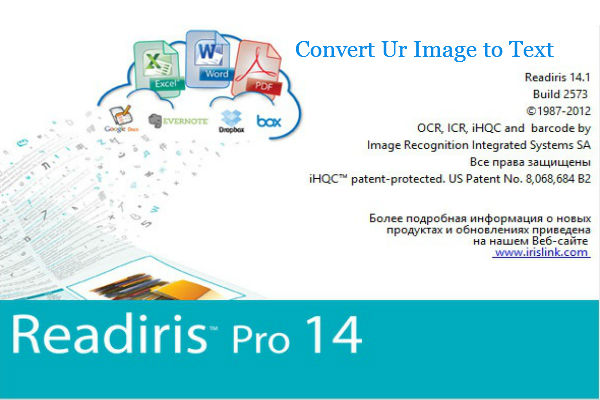 Key features:
-Convert paper or image documents into editable digital text file like; Word, Excel and Open Office, etc.
– New OCR engine available to speed up processing and improve conversion accuracy.
– User friendly interface (similar like Office 2010 and latest).
– Powerful recognition of table that can re-create the original spreadsheet.
– Output connectors for Cloud for download to Drop box,Box.net,Google Docs and Ever-note etc.